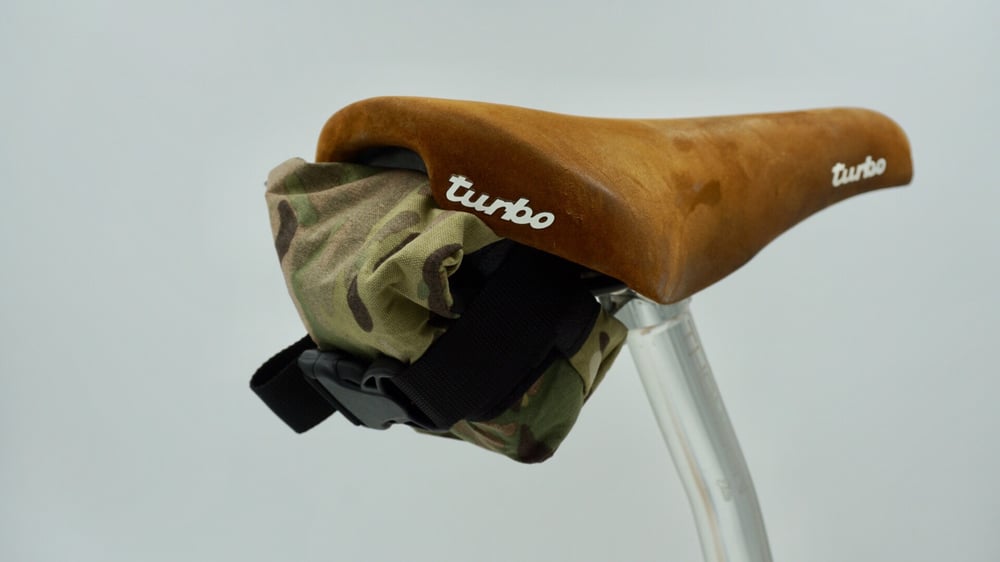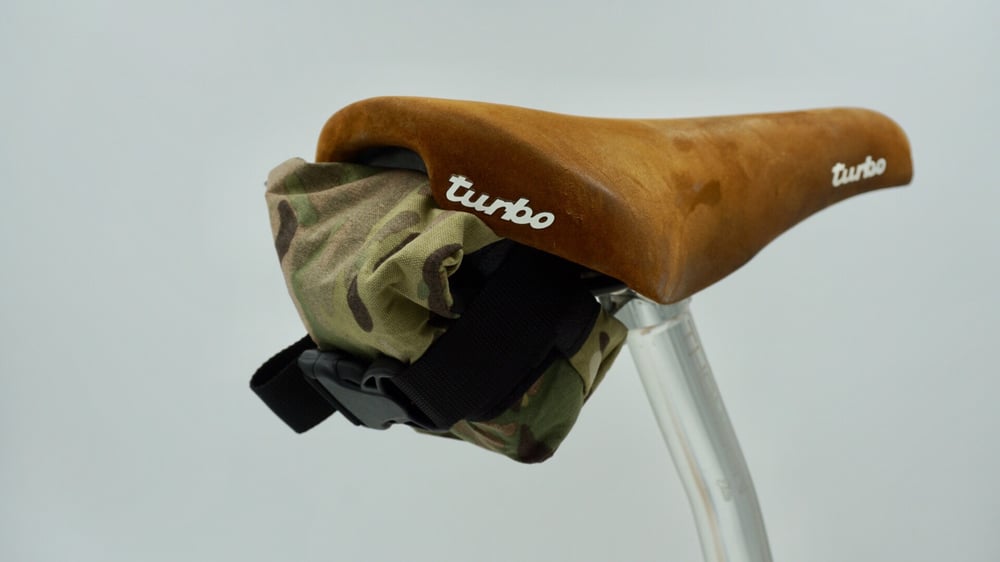 Saddle Sack
$32.00 / Sold Out
You're riding along and feel a weird squirm from the rear of your bike. Damnit a flat tire, I haven't had a flat tire in ages you think. You reach down to open the saddle bag that's covered in dirt, road crime, and salty butt juice and the zipper is stuck...Damnit! After fighting for a while you finally get it open but, now you can't get it shut...Damnit!
Well, ATM is here with a simple solution. The ATM Saddle Sack™! Featuring AZT™(anti-zipper technology) the Saddle Sack™ has a simple fold down top secured with good old Velcro. The attachment to the bike is equally simple with a single nylon webbing strap that goes over the rails and pulls the bag up with tenacious grip. The strap uses only the finest Rock Lockster buckle so the is no trying to adjust the strap before installation. Simply slide the buckle through your Saddle rails click it and pull it tight. Done!
The Saddle Sack™ will hold a 29er tube, small tool, and C02 or several road/gravel tubes. Heading out on an epic ride? Add on a Tube Sack™ for even more carrying capacity.
Like all my products the Saddle Sack™ is lovingly made with my caring hands here in Kansas City Missouri in any color your heart desires. These are made to order, allow 2-4 weeks for delivery.